New Feature!! Retail Software POS Professional now comes with Google Maps integration, to find the best route to deliver your merchandise, to learn more, simply download and try out our program…
Retail Software POS Professional© is a Retail Store Software that delivers a Complete and Powerful Point of Sale Solution for Retail Stores and Businesses in Many Industries.
Our program is designed to make things simple and to organize your store operations. Our downloadable software has all the POS functions enabled for you to evaluate properly. The only limit of the evaluation program is the hundreds of invoices that can be made.
It is Fast and Accurate. Easy to Install, Easy to Learn and Easy to Use. Has Built-in:
Inventory Management
Customer Management
Employees Scheduling
Payroll
Gift Check Management and many more functions – to see all functions, download and install the program in your computer.
Point of Sale Solution
In today's competitive environment, retailers and business owners must focus on:
Up to date information of store sales and inventory.
In real time, know what products sells and what products do not sell.
Current balances of customer receivables.
Which are my profitable customers?
What inventory items are up for re-purchase?
Are all employees present today?
Other items deemed important by the business owner
For the above key focus areas, Retail Software POS Professional© has the management reports that easily let the business owner know such information in real time, print the important reports, and pick many more management reports available in the system that matters to the owner.
Over the years Retail Software POS Professional© has evolved into an advanced Retail POS System while retaining its simplicity and ease of use has remained a priority. This Store POS Software is designed to enhance your store and business operations, providing you with increase speed, accuracy and control of your inventory, all of which lead to increased profits.

In addition to its powerful POS features and ease-of-use, Retail Software POS Professional© provides the customer relationship management and marketing tools that will help small sized retailers to effectively compete with the operational and marketing staff of large chain stores.
If you're ever interested in making your store operate more efficiently and increase your bottom line, then Retail Software POS Professional© is for you!
To download and evaluate our software, please go to our download page or click the link button below.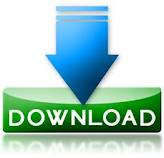 To purchase Retail Software POS Professional©, please click here or click the buy button below.

To view or download our product brochure, please click here or the button below.

In case you wish to add a feature that you must have, please let us know and if it can be implemented we will give you a quotation.
About Our Company
Retail Software POS Professional is a point of sale program sold by BLUESOFT SOFTWARE DEVELOPMENT SERVICES. We are a software development company based in the Philippines. We are in the business since 1990.
Our Other POS Software Products